I had no hopes of being shortlisted when I first entered the contest. It made my day that I was actually shortlisted. Imagine having 4 random things being dropped off at your place and spending the entire day in anticipation of getting to know what it is and piecing it together.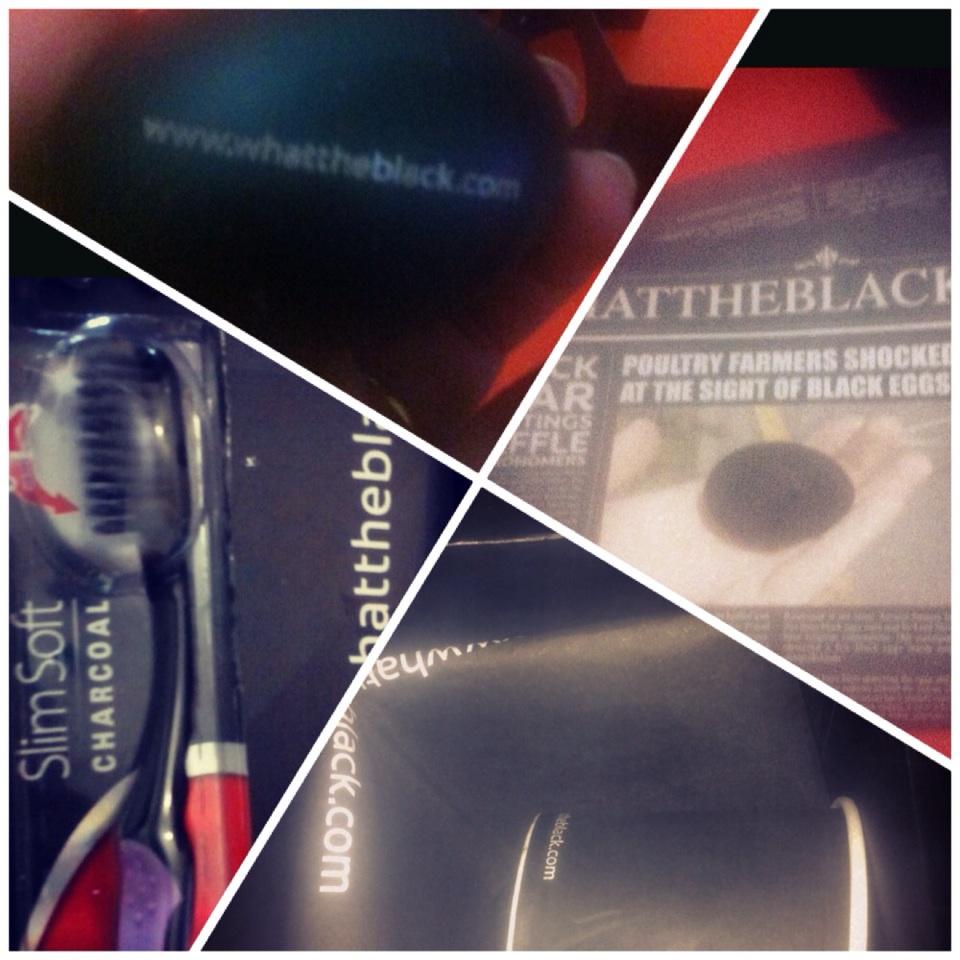 Day 1. The anticipation was totally killing me. I can't believe I actually searched twitter with #WhatTheBlack to actually know what others have got in their first parcel. It kept me wondering if at all we all would be receiving the same thing. I came home to a beautiful box with an egg in it, and that too black. Imagine my joy when I discovered some yummy chocolate in it! The effort put in to pull this was amazing!! Had super fun on Day 1.
Day 2, If day 2 began on a sweet note I was not really prepared for day too. I kept wondering if we will get something edible to something to use? Would it be an ipad or some other gadget but to my surprise I came home to #WhatTheBlack newspaper. The idea of this was totally something! I felt special as each day I would wait 10 hours so I could get home to my surprise. The clues were tantalizing to start with!
Day 3. Was disappointed. I came home to a paper cup and black paper. The only giveaway was the sender of the box: Colgate. Are they planning to change the colour of toothpaste? But it was available in red and blue..the conventional white is no longer there. What could it be?! Twitter was abuzz with people asking me the source of the surprises and the #WhatTheBlack initiative. It was an amazing time.
Day 4. This was the worst day! I was out of town so I did not get it by end of the day as usual but thankfully i got it today. I ran down the stairs to check with my neighbors and there it was my last box waiting to be opened. To be honest there was a sense of loss that there would no longer be any such surprises after this. This was it! It was a sad moment of realization! But I knew that the 4 days of excitement and fun was something of an experience. I opened the box to find a black toothbrush! Honestly I have always thought why there wasnt a black toothbrush yet and there it was! They say anything is possible and something in black just adds a sauve touch! I could never imagine that it could be a toothbrush of all things! A lil taken aback but you would have to applaud colgate and blog adda to pull this campaign off brilliantly. 
The first two surprises were hand delivered. The delivery was prompt and never missed and the wonderful team at Blog adda was very so cooperative and prompt! Loved this wonderful and fun initiative!